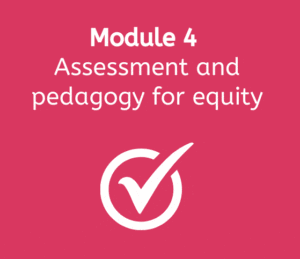 Module 4. Assessment and pedagogy for equity
Learn more about ensuring that approaches to pedagogy and assessment are inclusive and promote equity.
Course duration: Self-paced
Suitable for: School leaders, including headteachers, deputy headteachers, exec. headteachers, assistant headteachers and middle leadership roles.
Members can register below to join the course. You will need to be logged in to your MyCollege account to enrol.