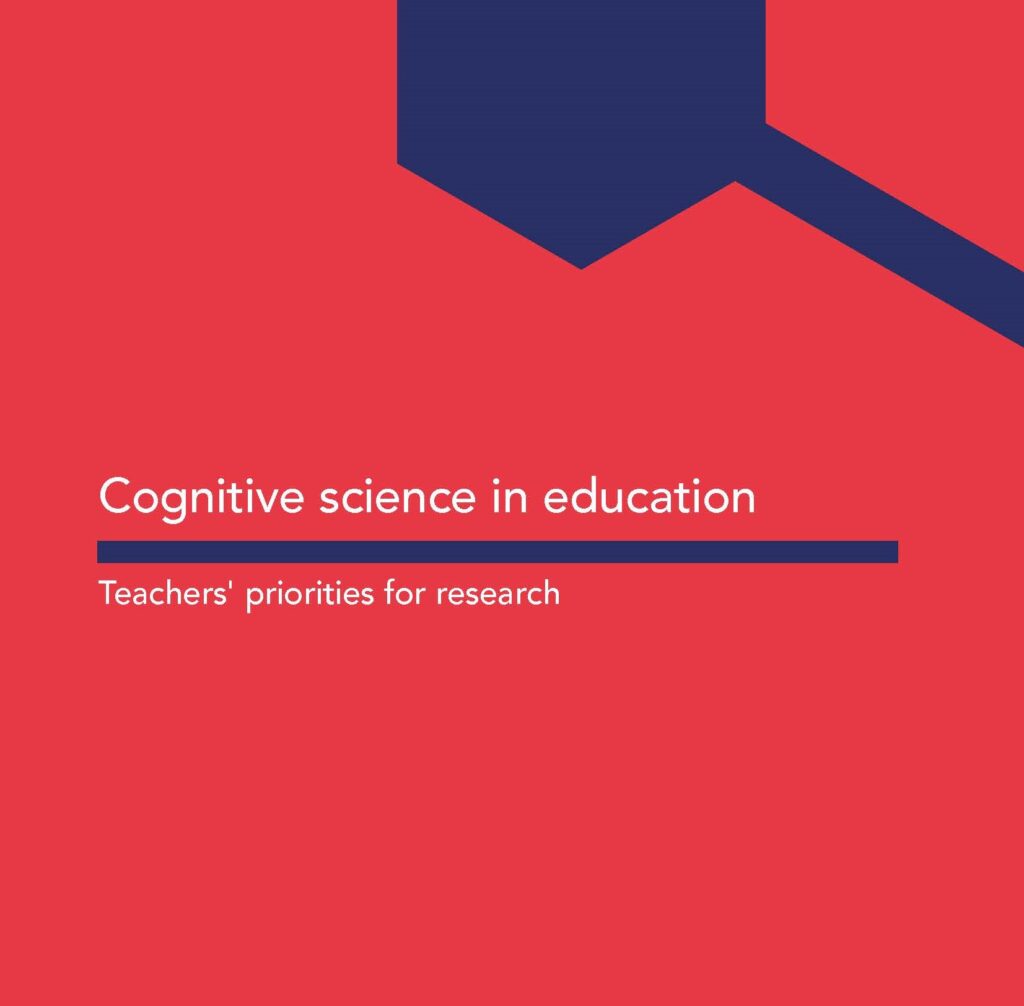 Cognitive science in education
Cognitive scienceThe study of the human mind, such as the processes of though... More in education – Teachers' priorities for research
The aim of the Chartered College of Teaching is to support evidence-informed practice in education by narrowing
the research-practice gap.
The use of research evidence in education has the potential to improve teaching quality and student outcomes
but the relationship between research and practice is not linear. It requires the careful combination of high-quality
research evidence, teacher expertise and context-specific implementation (Scutt, 2019).
Cognitive science research has received particular attention in recent years due to its potential to improve our
understanding of memory and learning. Findings from basic cognitive science can indeed teach us a lot about the
principles underlying memory retention and information processing. However, the application of these findings in
classroom contexts remains complex and under-researched. Findings from applied cognitive sciences, i.e. studies
that aim to test the effectiveness of different teaching strategies within authentic classroom environments, remain
limited to specific contexts, subjects and age groups (Perry et al., 2021). This means that key gaps persist in our
understanding of how cognitive science principles can best be applied across different contexts.
Teachers therefore have to use their professional judgement and expertise when trying to implement and adapt
research findings to their complex classroom contexts. This process generates important questions that highlight
some of the issues and potential barriers relating to the implementation of research findings in practice. Teacher
voice is central to ensuring that the focus of research is relevant for classroom practice. However, research agendas
are often shaped by researchers and funders, rather than teachers themselves, and therefore may fail to address
educational priorities (Swanwick and Marschark, 2010).
We asked teachers to share the questions they have when implementing findings from the cognitive sciences in
their classrooms, with the aim of sharing the most pressing issues that can inform new research in applied cognitive
sciences. If research is to have an impact on classroom practice, it is important that these questions are answered,
or at least considered as part of new research.
This report presents the top 15 questions teachers have when implementing findings in their classrooms, with the
ultimate aim of informing future research and reducing the research-practice gap.
A recording of the launch event can be accessed here.